Flute
Saxophones (Soprano / Alto / Tenor and Baritone)
Ukulele
Guitar (Rhythm)
Cajon
Recorder
Piano
Drums
Guitarist / Vocalist with The Daisy Chains
As heard on:
"Chains" by Rum Buffalo (Baritone Sax)
"KP" by Katie Pritchard (Vocals and Music)
"Deck The Halls With The Daisy Chains" by The Daisy Chains (Guitar and Vocals)
"I Think You Stink Cast Recording" by Nick Helm (Vocals)
"Grow Up" by Simon Evans (Guitar)
"It's Over" by John Graham (Vocals)
"I Am In Love With The World" by Chicken Shed Theatre Company (Vocals)
and more…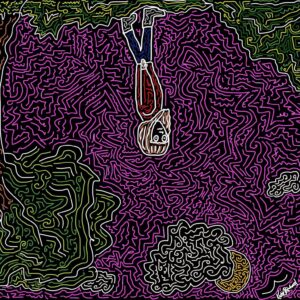 Listen and Download:
Bandcamp / Spotify / iTunes / Apple Music / Amazon Music
Hello! Welcome to my self-initialed EP. I didn't really know what to call this collection of songs really, my other options included "She Loves Guacamole" and "Am I A Sloth Now?" but my niece (age 3) told me they were too rubbish. I didn't ask her about "KP" just in case she made me cry…again! 
I wrote all of these songs during the lockdowns this year (2020), and I think it shows the journey that I, and perhaps a lot of us, took on discovering the fun you can have at home alone if you're bored enough and don't have anyone to hang out with. It also features a fun romp through multiple existential crises, and then a Christmas song, because, well, why not?
Hope you like it! x